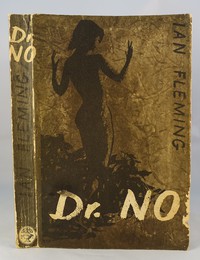 Paperback corrected proof edition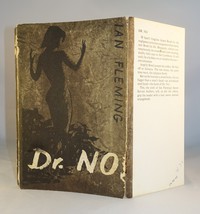 The corrected proof was a paperback (no dust jacket) with folding flaps.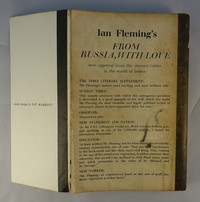 Rear view, Cover design as hardback
06. Dr. No
Author : Ian Fleming
Publisher : Jonathan Cape
Format : Paperback
Series : Cape proofs
Edition : Corrected proof
Year : 1957 (first published with this artwork)
Country published : UK
Artwork designer : Pat Marriot
General Notes
​Possibly an experimental release, the corrected proof copy of Dr No was published as a paperback in small numbers shortly after the uncorrected proof. The artwork is the same as the Cape Hardback. Unusually for a paperback the book has fold out flaps.
Price Guide
Nov 2015. A copy was sold for $5375 by Heritage Auctions