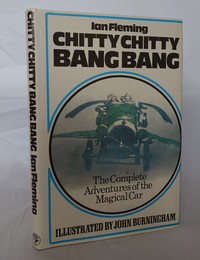 Chitty Chitty Bang Bang omnibus edition by Ian Fleming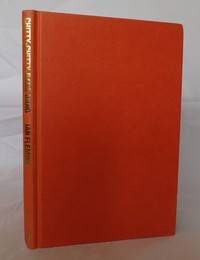 Unlike the earlier cape titles the book itself has a rather plain design.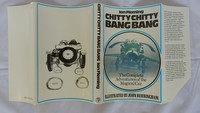 As with many copies this dust jacket is price clipped.
17. Chitty Chitty Bang Bang
Author : Ian Fleming
Publisher : Jonathan Cape
Format : Hardback
Series : Jonathan Cape
Edition : 1st
Year : 1971 (first published with this artwork)
Country published : UK
Artwork designer : John Burningham
General Notes
​Jonathan Cape published Chitty Chitty Bang Bang as 3 separate volumes (1964/5). It was not until 1971 that Cape published this Omnibus edition. As with the Cape omnibus editions of the Bond titles many collectors are not aware of this edition.
Editions and pricing variants found with this artwork
As these books were often gifts from adults to children finding copies that are not price clipped and in good condition can be a challenge.