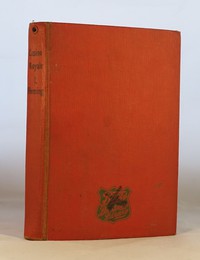 Casino Royale 1st edition in the Boots book lovers library binding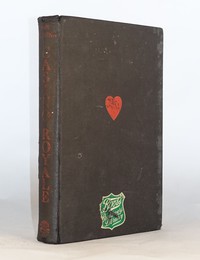 Casino Royale 2nd edition in Cape binding with boots library sticker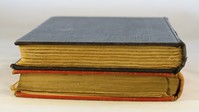 1st and 2nd editions - see edition notes about page edges.
01. Casino Royale
Author : Ian Fleming
Publisher : Jonathan Cape / Boots Book Lovers Library
Format : Hardback
Series : Boots BookLovers (Cape)
Edition : 1st
Year : 1953 (first published with this artwork)
Country published : UK
General Notes
​From 1898 until 1965 the UK company Boots (better known as a chemist / drug store) ran lending libraries in many of their stores. For the Fleming books the pages are printed by Jonathan Cape and are almost always 1st editions. The Boots library binding is distinctive due to the washer / hole at the top of the spine. This was where you attached you membership card to the book where it could also double as a book mark. Some copies however have standard Cape bindings and a Boots Booklovers Library sticker to the front.
For a long time these copies have been undervalued / ignored by collectors assuming they were re-bound ex library books. The fact they were originally bound like this and may actually pre-date the Cape bindings is leading to a growth in interest. If you have copies of Fleming titles not shown on this web site please get in touch.
More information can be found in this article on the Boots Libraries.
Editions and pricing variants found with this artwork
Copies found with the boots binding seem always to be 1st editions. Editions in standard Cape bindings with a boots label on the front are later editions. This suggests that when a new title was released Boots ordered a batch of books in their own binding, if additional copies were later required then standard copies were purchased and labels added.
1st and 2nd editions of Casino Royale in the Cape bindings have rough page edges at the bottom. It is interesting to see that the 1st edition in the Boots binding has smooth edges unlike the Cape 2nd edition (other than a few pages which have come loose on this rather tatty 1st edition).