Site Updates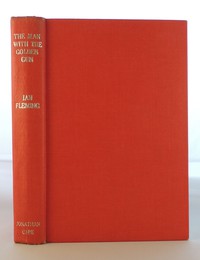 May 2017. Lots of Australian pricing variants added to the Pan / Hawkey section
March 2017. More updates to the Pan paperback section
November 2016. Numerous updates to the Pan paperback section (mostly different price variants) - many thanks to Rob for these.
October 2016. Updated the printing history of the Pan 10th and 12th printings of Casino Royale
September 2016. Added variant of From Russia With Love Pan movie tie in edition where the film strip punched holes are missing.
August 2016. Added Boots Booklovers edition of On Her Majesty's Secret Service
July 2016. Added details of the rare promotional letter included with some uncorrected proof copies of the The Spy Who Loved Me
June 2016. Updated the article on the Domino "letter" sometimes found in the Pan paperback after learning the true authors identity.
June 2016. Added Dr No, Cape library binding. A rather elusive book as few have survived.
May 2016. Several updates to the section on Taiwanese Pirate editions
April 2016. Added Taiwanese Pirate edition of Moonraker - still looking for Live and Let Die in this series.
March 2016. Updated Cape The Man With The Golden Gun with details / photos of the variant with white end papers.
February 2016. Updated Cape Live and Let Die with details of "authors'skill" error on 1st edition dust jacket and "Johnathan Cape" error on 15th edition.
February 2016. Added the rather elusive TLC version of OHMSS.
January 2016. New article "Ian Fleming, Queen Elizabeth and Errol Flynn"
January 2016. Added the advanced binding variant of The Man With The Golden Gun published by Jonathan Cape (pictured)
January 2016. Added photos of the Cape 1st editions of Dr No, The Man With The Golden Gun and The Spy Who Loved Me with plain covers as some visitors were confused that the versions they owned did not match the photos
January 2016. Updated the page on the Cape edition of "The Spy Who Loved Me" to include a mention that some copies of the 8th edition do not have the dagger to the front boards.
---
Comments
There are no comments at this time - be the first to share your thoughts!